Military Freefall Expert witnesses:
Below is a brief background of the types of military cases that we normally encounter for clarity. We normally have cases where injury has occurred either military parachuting or Adventurous training.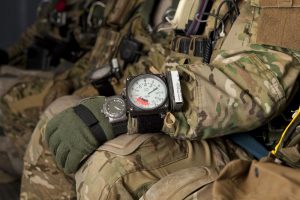 Military parachuting –  is without a doubt a high-risk activity compared to civilian skydiving or military adventurous training due to many factors such as higher wind speeds that military jumpers may exit the aircraft, night jumps wearing additional equipment, uneven terrain on the drop zone, soldiers exiting the aircraft, simultaneous exits from doors on opposite sides of the aircraft. This normally takes place on duty by a soldier who as a part of there employment (Specialist skill) is required to take part as a military parachutist.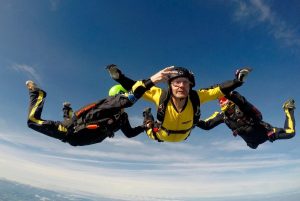 Adventurous training –  AT as it is known has many activities however parachuting forms one of its many branches. AT (Sport Parachuting) is designed to take individuals outside their comfort zone and develop leadership, coping strategies, decision making,  teamwork, physical fitness and courage. With this comes an enormous sense of achievement and camaraderie through tackling challenges together and helping each other. A renewed sense of self-determination makes for better soldiers and enables better lifestyle decisions. (Army web site) This differs from military parachuting as this is not a part of the soldier's employment and on a voluntary basis based on mainly civilian rules (British Skydiving)
We have had many years of experience working with the MOD and have an expansive knowledge of the Joint Service Publications (JSP) rules and safety mechanisms used by the MOD:
Joint service adventurous training form alpha (JSATFA)
Defence Instructions and Notices (DIN)
Defence Policy for the Delivery of Adventurous Training.  The authoritative source for direction and guidance for Joint Service Adventurous Training (JSAT) activities JSP 419
Health and safety  JSP 375
RAF 22 Group Total Safety, Assurance and Regulations (TSAR)
RAF LPSC Combined Assessment Strategy
Our military experts have worked on both Military parachuting (MFF) and Adventurous Training (AT) as HM Forces instructors or on government contracts including procurement, and administration on the business side for armed forces. This includes contract management for military services and defence agencies. As parachutists ourselves, we are familiar with the proper protocol involved with parachute training, rigging, flying and the many types of equipment in service. A parachute accident can result in injury or death, which can, in turn, lead to a potential court case. As parachute expert witnesses we are familiar with the required procedures involved with parachute training, as the improper use of parachutes, whether as part of one's job or part of recreational activity, may result in problems with parachute deployment and result in injury or death.
If you require a Parachuting Expert Witness with experience in all of the above please contact us.